47-year-old Donna Neal Sugg, of Savannah, was struck and killed by a pickup truck on Ogeechee Road Monday evening, December 9, 2013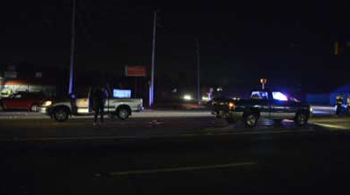 According to police, Donna Sugg was attempting to retrieve several items, which had fallen from her vehicle, from the Ogeechee Road and Chatham Parkway intersection. Ms. Sugg stopped traffic in the southbound lane, so that she could safely retrieve the items. As she bent over to collect the fallen items, a northbound pickup truck driver struck her. Ms. Sugg tragically perished from her injuries.
Given the recent surge in pedestrian fatalities due to distracted drivers, attorneys at The Murray Law Firm are investigating whether speed and distraction may have been factors in this incident: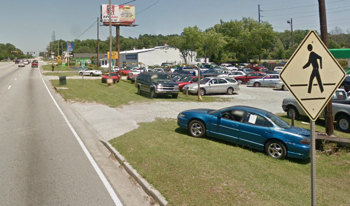 The speed limit on Ogeechee Road is 45mph. How fast was the pickup truck driver traveling when he struck Ms. Sugg? Did excessive speed prevent him from stopping for the distressed pedestrian in time?


Multiple caution signs warn northbound Ogeechee Road drivers of an approaching intersection and pedestrian crosswalk. Further, southbound vehicles were stopped for Ms. Sugg to safely collect her fallen items. How did the driver fail to notice these caution warnings, the stopped southbound traffic and a pedestrian in distress? Was he engaged in distractive devices, such as a cellphone or radio, at the time of the accident?
Should the pickup truck driver be found at fault for in this horrific accident, the family of Donna Sugg may elect to hold him civilly liable for her wrongful death. While legal proceedings are of little importance to a grieving family, such a substantial claim will send a clearly needed message to Savannah drivers on the perils of distracted driving. As photographs and a thorough inspection of the scene and vehicle will need to be performed without delay, the Sugg family should seek an experienced personal injury attorney without delay. The Murray Law Firm has extensive experience in protecting victims and families of tragic pedestrian accidents, such as this, and we offer our legal expertise, if needed.
Our sincere condolences and prayers are with the family of Donna Sugg. Anyone seeking further information on this investigation is encouraged to contact us at 912.385.9690.