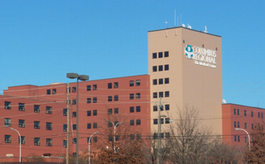 The Georgia Legal Report is closely following the case of Woodbury residents, Joel Upchurch and Marco Deangelo Dozier, who were airlifted to Columbus Medical Center Monday afternoon after sustaining injuries in a fatal head-on collision with 19-year-old Jararex Dequez Moore. Initial reports indicate Mr. Moore, also of Woodbury, was driving his 1994 Honda Accord southbound on South Davis Road when his car drifted into the northbound lane, striking the oncoming pickup truck driven by Mr. Upchurch. According the Georgia State Patrol, Mr. Moore perished at the scene. The Georgia Legal Report and the state patrol are still investigating the cause of this tragic accident.
If the driver of the Honda Accord is found to have been at fault in this accident, Joel Upchurch and passenger Marco Deangelo Dozier could potentially recover a substantial sum for their injuries. Ultimate recovery is dependent upon the insurance coverage of the driver. As the insurance coverage may be limited, however, it is critical that the victims and their families act quickly to ensure that insurance coverage is not exhausted.
The Georgia Legal Report investigative team will continue to monitor this tragedy. Anyone with information pertaining to this accident or in need of legal assistance is encouraged to contact The Murray Law Firm toll free at 888-842-1616.