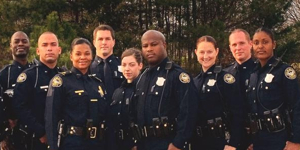 This holiday season, avoid the lines and traffic of mall shopping and make each purchase mean more by shopping online with a cause that supports the entire community. The Atlanta Police Foundation has partnered with Socialvest to make giving back to the community easy and free for holiday shoppers.
In the comfort of your own home or office, shop your favorite online retailers, such as Amazon, Nordstrom, Target and Expedia, and they will give back a percentage of every purchase you make to the Atlanta Police Foundation at no cost to you.
Local charities have been suffering as many who would normally donate during the holidays are unable to do so during harder economic times. The Atlanta Police Foundation's partnership with Socialvest allows Atlanta residents to give back to their community without over-burdening their pocketbooks.
Those who would like to make a traditional, personal donation to the APF may do so here.
About the Atlanta Police Foundation:
Established in 2003, the Atlanta Police Foundation has one mission: "to make Atlanta the safest and most inviting city for all its residents, workers and visitors." Since that time APF has increased the number of police officers on our streets and encouraged businesses and residents to take an active role in fighting neighborhood crime. As such, our city has reduced violent crime by 58% and reduced overall crimes by 41%. Our city, once ranked the second most violent in America, has dropped to twenty-fifth. Of course, these numbers can continue to improve, and we can help!
Socialvest and The Atlanta Police Foundation Partnership: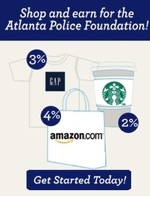 Socialvest is a free web browser that allows you to earn money for the Atlanta Police Foundation while shopping online. So, instead of giving one gift you're giving to your entire community.
1. Download the free Socialvest app.
2. Shop online at your favorite stores for all your holiday purchases.
3. Up to 35% of every purchase you make benefits the Atlanta Police Foundation at no cost to you.
The Murray Law Firm, Georgia Police Attorneys:
The Murray Law Firm of Atlanta is proud to have represented many personal injury and worker's compensation cases for Georgia police officers and their families.
Atlanta police injury attorney, Mark Murray, urges local residents to support these brave men and women as they take time to give this holiday season. "These extraordinary ladies and gentlemen protect our neighborhoods, streets, and children everyday. The holidays are a perfect time to show them our sincere gratitude."