59-year-old Cynthia Thornton was killed by an alleged reckless driver Thursday morning, January 16, 2014.
According to Gwinnett County police, Ms. Thornton was stopped in her Honda Accord at the intersection of Singleton Road and Jimmy Carter Boulevard when a southbound driver crashed into her and five other vehicles.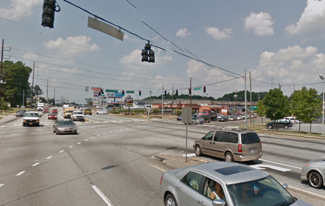 The driver, 22-year-old Jacob Nicholson, was reportedly traveling southbound on Singleton Road "at a high rate of speed" when he swerved into northbound traffic stopped at the traffic light.
Witnesses estimate the driver was traveling between 85-95mph on the 40mph road. Cpl. Edwin Ritter confirmed, "That could be consistent with the accident."
Mr. Nicholson reportedly struck 6 other vehicles, killing Cynthia Thornton, of Norcross, and injuring Stephen Merritt, of Tucker. Mr. Nicholson is now in critical condition at Gwinnett Medical Center. The other drivers involved were unharmed.
Mr. Nicholson is facing charges of reckless driving, speeding, driving on the wrong side of the road, no seatbelt, an expired driver's license, and first degree vehicular homicide.
Should Mr. Nicholson be found at fault in this tragedy, the family of Cynthia Thornton may elect to hold him civilly liable for her wrongful death. Mr. Merritt may also file charges for his injuries. Such claims will, hopefully, serve to remind other young drivers of the tragic consequences of speeding and reckless driving. Both the Thornton family and the injured victims should retain an experienced personal injury attorney without delay to ensure their best interests are protected.
The Murray Law Firm works tirelessly to protect victims and families devastated by reckless drivers. Our prayers are with the family of Cynthia Thornton and we offer our legal expertise, if needed.
Anyone seeking legal representation or further information on our investigation into this accident is encouraged to contact us at 404.842.1600.