64-year-old Janice Scruggs, of Milledgeville, was killed in a Gordon Highway car accident Monday morning, January 6, 2014.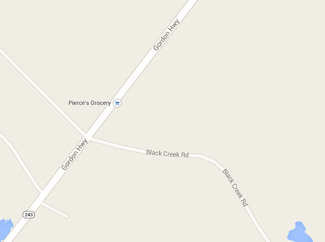 According to Georgia State Patrol, Janice Scruggs was traveling southbound on Gordon Highway, near Pierce's Grocery, when her Crown Victoria and a northbound BMW crashed in a fatal head-on collision. Emergency crews were called to the scene just after 7:00am.
Tragically, Ms. Scruggs perished from fatal injuries at the scene. 36-year-old Michael McCant, also of Baldwin County, was extracted from his vehicle by emergency responders and rushed to Oconee Regional Medical Center. His condition has not yet been released.
The Georgia State Patrol Specialized Collision Reconstruction Team is now investigating to determine the point of impact. There is no word on whether alcohol, speed, impairment or road hazards may have played a role in the head-on collision. However, weather is not believed to have been a factor.
As the details of this accident continue to emerge, the families of Janice Scruggs and Michael McCant should seek an experienced personal injury attorney without delay to ensure their best interests are protected. Of course, legal proceedings are of little importance during such times of hardship, however, it is crucial that photographs and a thorough inspection of both vehicles are performed without delay by an unbiased party on behalf of the victims. Insurance companies are often more concerned with limiting their own financial exposure than protecting victims and their families. As such, an experienced attorney can mean the difference of hundreds of thousands of dollars in such negotiations.
The Murray Law Firm works tirelessly to protect victims of distracted, impaired and reckless drivers and we offer our legal expertise to the families, if needed. Anyone seeking legal representation or further information into our investigation of this accident is encouraged to contact us at 478.246.1010 or toll free at 888.842.1616.