19-year-old Tobias Antwan Smith was struck by a car and killed while riding a bicycle in Athens Saturday evening, February 22, 2013.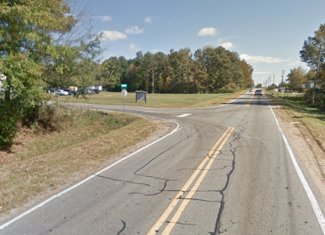 According to the Atlanta Journal Constitution, Mr. Smith was traveling westbound on Winterville Road, near Hancock Road when the driver of a Mazda 3 hit him from behind. Tragically, Mr. Smith perished from injuries.
Charges have not yet been filed against the driver and media reports have been quick to note the lack of reflectors on Mr. Smith's bicycle, the latest in a disturbing media trend to blame pedestrian and cyclist victims.
Advocates and attorneys for pedestrian and cyclist rights' at The Murray Law Firm are investigating this tragedy and were particularly saddened to learn of the death of such a young man. They are now asking pointed questions of both the driver and city planning officials:
Why did the driver fail to notice and avoid Mr. Smith in time? Was the driver engaged in texting or other digital distractions? Was the driver operating under the influence of alcohol, drugs or medications? How fast was the Mazda traveling at the time of the crash?
There appears to be no cycling lane or street lighting along this route. Have their been previous incidents of pedestrian and cycling accidents along this roadway and, if so, what efforts have been made by local officials to improve cyclist and pedestrian safety?
The National Highway Traffic Safety Administration reminds drivers that "bicycles on the roadway are, by law, vehicles with the same rights and responsibilities as motor vehicles." All too often cycling victims are blamed for riding at night or failing to stay out of the roadway. Georgia drivers need to learn to share the road with our cyclists and allow a safe distance when passing.
Should the driver in this accident be found at fault for failing to allow a safe distance when passing, distracted or impaired driving, or excessive speed, the family of Tobias Smith may elect to hold the driver civilly liable for his wrongful death. Of course legal proceedings are of little concern to a grieving family, but a demand of this magnitude will surely remind Georgia drivers to practice caution around cyclists. Further, such a demand will call on Athens officials to re-examine cycling safety measures throughout the city. Perhaps with the addition of bike lanes, improved street lighting, and proper enforcement, hundreds of lives may be saved.
Our sincere condolences are with the family of Tobias Smith. The Murray Law Firm works tirelessly to protect victims and families of Georgia cycling accidents and we offer our legal expertise, if needed. Anyone seeking legal representation or further information is encouraged to contact us at 706.494.2800.