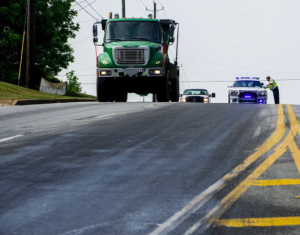 Local News
A truck purportedly leaking over 1,000 gallons of canola oil reportedly caused multiple accidents in Macon Tuesday morning, May 12, 2015.
According to The Macon Telegraph, the truck poured canola oil along its route from Raines Avenue, up Broadway and onto Eisenhower Parkway. From there, the truck apparently got onto I-75 southbound to Rocky Creek, and then turned around onto I-75 northbound, leaving slick and perilous roads in its wake.
At least three accidents appear to be related to the spill, including a four-vehicle crash on I-75 north, near the I-16 split, which left two people hospitalized.
Police finally stopped the truck near mile marker 193 in Monroe County, per media reports. The driver is allegedly facing charges for carrying an unsecured load.
Our Legal Take
The Murray Law Firm is following the incident closely and questioning what factors may have contributed to the leak and subsequent accidents.
Was the leakage a result of a mechanical malfunction or a grave oversight? Was the truck inspected by the owner and operator prior to cargo transport? What safety guards are in place to protect against vehicle spills during transport? 
As the details of this accident continue to emerge, any injured victims may seek to pursue a claim with the trucking company's insurance carrier.  Under such a claim, victims may be entitled to substantial monetary compensation for damages such as: pain and suffering; past and future medical expenses; loss of wages and future earning capacity; disfigurement; and, emotional distress.  If the facts of this matter warrant a such a claim, it would not only be an avenue of justice for the victims, but would also serve as a critically-needed warning to all Georgia truck drivers to maintain vigilance while on roadways.
Based upon its prior experience in handling Georgia motor vehicle accident claims, The Murray Law Firm suggests that, given the multiple vehicles involved, the victims should secure legal representation without delay.  Insurance proceeds will most likely be limited, so it is imperative that the victims pursue a claim before any possible coverage is exhausted.  Additionally, photographs and a thorough inspection of the scene and the vehicles will need to be performed immediately on behalf of the family before any evidence may be repaired, altered, damaged or destroyed.  All evidence must be preserved to ensure that the family's best interests are protected.
Call Us Now for Representation or Assistance.  Consultations are Free.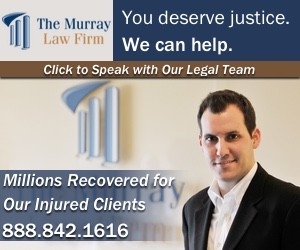 The Murray Law Firm has collected millions of dollars for victims of motor vehicle accidents in Georgia, and we offer our legal expertise in this potential claim, if desired.
Anyone seeking further information or legal representation is encouraged to contact us at 404.842.1600 or toll free at 888.842.1616.
Consultations are free and confidential.
___________________________________________________________
Choosing the Right Attorney
Selecting the right attorney for you or your family is highly important. You must feel confident that the attorney you hire has a complete understanding of the law applicable to your particular case, and has successful experience in handling such cases.
Important: Do not hire a lawyer who has violated the Rules of Professional Conduct!!!
You should not hire an attorney who calls you or visits you unsolicited, or anyone that contacts you directly to offer legal services. This activity is strictly prohibited by Rule 7.3 of the American Bar Association (ABA) Model Rules of Professional Conduct, which states as follows:

A LAWYER "SHALL NOT" CONTACT A PROSPECTIVE CLIENT THROUGH A "LIVE TELEPHONE" OR AN "IN-PERSON" VISIT.
– RULE 7.3, ABA MODEL RULES OF PROFESSIONAL CONDUCT.
If an attorney, or someone acting on behalf of an attorney, contacts you in this manner, that attorney is in violation of this Rule. This unethical and unprofessional activity on the part of the lawyer is good sign that you should stay away. It is imperative that you are represented by an attorney who is capable of advocating for you within the confines of the law, and an attorney who fails to abide by the Rules of Professional Conduct is probably not the best fit. In fact, any such attorney should be immediately reported to the local State Bar Association. If you have been contacted in such an unsolicited manner, contact us and we'll assist you in filing a report.