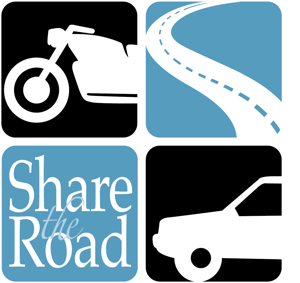 Local News
21-year-old Christian Jofre was reportedly injured in a North Westover Boulevard motorcycle accident in Albany Sunday evening, September 21, 2014.
According to the Albany Herald, Mr. Jofre was riding his motorcycle southbound on North Westover Boulevard when the driver of a Ford F-150 truck allegedly pulled out of the Homerood Foods parking lot into his path. Mr. Jofre reportedly laid down his motorcycle to avoid a collision, but the bike slid underneath the truck. The truck ran over Mr. Jofre and apparently fled the scene.
Mr. Jofre was taken to Phoebe Putney Memorial Hospital with injuries. He was last reported in fair condition.
Our Legal Take
The NHTSA warns, half of all motorcycle crashes involve another vehicle and nearly 40 percent of those accidents are caused by a vehicle turning in front of the motorcyclist. This latest crash should serve as a much-needed wake up call to the Albany community on the need to share our roadways with motorcyclists.
The Murray Law Firm is following the accident closely and questions what factors may have contributed to the driver's failure to stop for the injured motorcyclist and what investigators are doing to track down the hit and run driver.
Why did the driver fail to notice or stop for the approaching motorcycle prior to the crash? Do cellphone records and traffic surveillance footage indicate whether the driver was distracted?

Why did the driver flee the scene instead of helping the injured motorcyclist? Was the driver operating under the influence of alcohol, drugs or medications at the time of the crash?

Have police examined Homerun Foods parking lot and traffic surveillance footage to find the hit and run driver? 
Should the truck driver be found at fault in this accident, Mr. Jofre may elect to hold the driver civilly liable for his injuries. Claims of this magnitude, potentially in the hundreds of thousands of dollars, will serve to spread public awareness of motorcycle safety. Given the staggering number of motorcycle fatalities across the state, drivers must learn to stay alert, avoid distractions and share the roadways with motorcyclists.
The Jofre family should retain an experienced personal injury firm without delay to ensure all evidence relating to the crash, such as traffic surveillance footage, is preserved and their best interests are protected.
The Murray Law Firm works tirelessly to protect victims of negligent and distracted drivers and we offer our legal expertise, if needed. Anyone seeking further information or legal representation is encouraged to contact us at 229.389.4900. Consultations are free and confidential.