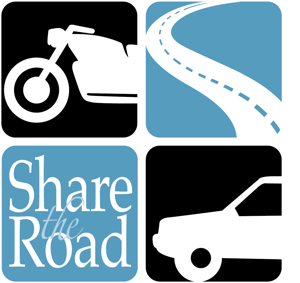 Local News
Russell and Stacy Cowart were struck and injured by a hit and run driver in a Hinesville motorcycle accident Thursday, May 15, 2014.
According to WSAV News reports, Mr. and Mrs. Cowart were riding along EG Miles Parkway, just after 9:00pm Thursday evening, when a black 4-door sedan attempted to turn left in into the Revolution nightclub in front of their vehicle. Georgia State Patrol told media, "the car was too close to the motorcycle, forcing Cowart to hit the back passenger side of the car."
Russell and Stacy Cowart were thrown from their motorcycle in the crash. Police initially told media Mr. Cowart was taken to Memorial Health Medical Center with a head injury while Mrs. Cowart suffered fractures. Their current conditions are unknown.
The driver of the sedan fled the scene. Police are now examining parking lot surveillance footage from the nightclub to identify him.
Our Legal Take
The NHTSA warns, "Approximately one-half of all motorcycle crashes involve another vehicle [and] nearly 40 percent were caused by the other vehicle turning left in front of the motorcycle." This latest crash should serve as a much-needed wake up call to the community on the need to share our roadways with motorcyclists.
The Murray Law Firm is following media reports of the accident closely and questions whether speed, impairment or distraction were factors in the driver's failure to yield to the oncoming motorcycle and decision to flee the scene.
Given the driver's apparent fault in this accident, Mr. and Mrs. Cowart may elect to hold him civilly liable for all injuries suffered in the crash. Total claims may be substantial and will serve to spread public awareness of motorcycle safety. Given the staggering number of motorcycle fatalities across the state, drivers must learn to share the road with motorcyclists and avoid distractions.
Mr. and Mrs. Cowart should retain a personal injury attorney without delay to ensure all evidence relating to the crash, such as surveillance footage, is preserved and their best interests are protected.
We pray for the swift recovery of Russell and Stacy Cowart. The Murray Law Firm works tirelessly to protect victims of motorcycle accidents, such as this, and we offer our legal expertise, if needed. Anyone seeking further information is encouraged to contact us at 912.385.9690.