21-year-old Josh Roberts, a Little River Marina employee, was killed in a workplace forklift accident Wednesday morning in Canton, GA.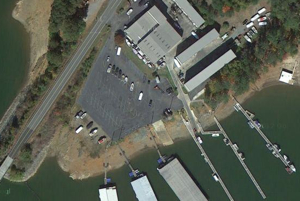 Cherokee County police were called to Little River Marina, near Lake Allatoona, at 11:19am Wednesday morning. Mr. Roberts perished at the scene before police arrived in what appears to be a forklift accident.
Police detectives and representatives from OSHA (Occupational Safety and Health Administration) are conducting investigations to determine the cause of the accident. Lt. Jay Baker, of the Cherokee Sheriff's Office, reports, "At this time, there's no foul play suspected."
As Mr. Roberts was working at the time of his death, his family will almost certainly be entitled to significant compensation under Georgia workers' compensation laws. In addition to compensation available under the workers compensation code, Mr. Robert's family may have additional claims against the manufacturer of the forklift, should it be found to have had some form of catastrophic malfunction, contributing to the accident. It is important that the family immediately retain a lawyer to assist them with this claim, as pictures and an inspection of the machine will need to be obtained before the machine is repaired. If photographs and an inspection are not obtained before the machine is fixed, the value of the case may decrease significantly.
The Murray Law Firm is investigating this tragic incident and has represented many families in cases such as this one. "We have, unfortunately, all too often seen the value of these claims compromised as a consequence of a failure to quickly secure the assistance of an attorney. Insurance companies are concerned with limiting their financial exposure, and without a lawyer protecting the interests of these families, insurance companies work quickly to eliminate evidence detrimental to their interests. We hope that the family's interests in this tragedy will be adequately protected."
Our prayers are with the family of Josh Roberts and we offer our legal assistance, if needed. Anyone seeking further information on this tragic accident is encouraged to contact The Murray Law Firm toll free at 888.842.1616.