Many are calling for greater protection of our highway workers after 48-year-old Kevin Eugene Gates was struck and killed by a motorist while assisting with an Alabama highway project Saturday morning, November 16, 2013.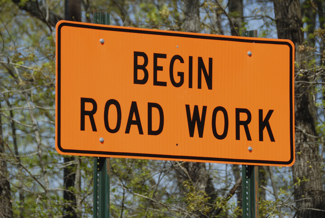 According to police, Kevin Gates, of Chamblee, was operating a hydraulic crane for the Dixie Tree company, under an Alabama state contract to remove brush and trees from the state highways. The project had been ongoing for two weeks along the eastbound lane of AL Hwy 78 in Adamsville, AL. Just before noon Saturday, a highway worker was directing traffic around the closed right lane, which was marked by orange cones for the safety of the workers. A Ford Ranger moved into the left lane, as directed, but inexplicably swerved back into the right lane, barreling over the orange cones and striking Mr. Gates. Tragically, Mr. Gates perished at the scene. The driver also struck a parked pickup truck, sending another highway worker to the hospital with injuries.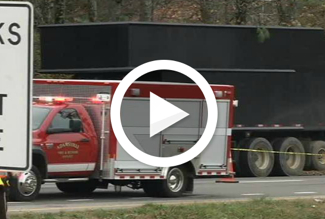 The horrific incident comes as many highway workers are falling victim to distracted, impaired and speeding drivers. Only last spring, Alabama Department of Transportation urged Alabama drivers to "slow down, pay attention, limit distractions and be aware of workers along roadways." Workers compensation and personal injury attorneys at The Murray Law Firm are questioning whether impairment, speed or distraction were factors in this tragedy:
The posted speed limit on Hwy 78 is 65mph and may be slower around work crews. What speed was the Ford Explorer traveling at the time of the accident and were any attempts made to slow for the safety of work crews?
Why did the driver fail to maintain lanes despite the clearly marked road work lane? Was the driver engaged in distractive devices, such as a cellphone, at the time of the accident? Was a blood-alcohol test performed following the accident and was the driver found to be driving under the influence of drugs, alcohol or any medications?
The recent rash of highway worker fatalities is inexcusable and this latest travesty highlights the critical need for Georgia and Alabama drivers to respect roadside work crews and stop distracted and impaired driving. Should the driver in this accident be found at fault for failing to maintain lanes and distracted or impaired driving, the family of Mr. Gates may elect to hold the driver civilly liable for his wrongful death. Further, as Mr. Gates was working at the time of the accident, his family is almost certainly entitled to workers' compensation benefits by law. As Mr. Gates was working under contract with the Alabama highway department, additional claims may also be filed with the state should a lapse in highway worker safety procedures have contributed to this accident. Total claims may be in the millions of dollars and, although compensation is of little importance to a grieving family, claims of this magnitude will, most importantly, demand drivers and state legislators finally make highway construction worker safety a priority. Perhaps, through this, hundreds of other lives may be spared.
Our prayers and sincere condolences are with the family of Kevin Gates. The Murray Law Firm has extensive experience in protecting families of catastrophic work and highway accidents, such as this, and we offer our legal expertise, if needed.
Anyone seeking further information is encouraged to contact us at 404.842.1600 or toll free at 888.842.1616.