The Athens community is mourning 24-year-old Tony Behringer who passed away Wednesday, one week after he was struck by a car while riding his motorcycle.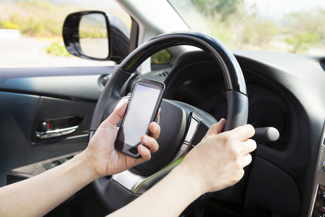 According to Athens police, Mr. Beahringer was stopped on South Milledge Avenue Wednesday, January 15, 2014, while waiting to turn into his residence at the Jamestown South condominiums. A driver struck Mr. Beahringer from behind, throwing him from the motorcycle. He was rushed to Athens Regional Medical Center where he has been fighting for his life over the past week. Mr. Beahringer emerged from a coma Monday and was responsive, but he took a turn for the worst early Wednesday morning and tragically succumbed to injuries.
Police say the "kid" who hit Mr. Beahringer "openly admitted he just wasn't paying attention. He looked down at something and when he looked up the motorcycle was in front of him."
The tragedy highlights the critical need for all drivers to stay alert and share the roadway with motorcycles, bicycles and pedestrians. The DOT describes distracted driving as any activity which takes manual, visual or cognitive attention away from the road. However, as texting requires all three it is particularly deadly.
The Murray Law Firm works tirelessly to protect victims and families devastated by distracted drivers and was saddened to learn of Mr. Beahringer's passing. The firm is now questioning whether the young driver who hit Mr. Beahringer was engaged in texting or other digital distractions at the time of the crash. Cellphone records will determine whether the driver was texting or talking when he struck Mr. Beahringer.
Should the driver be found at fault for distracted driving in this accident, the family of Tony Beahringer may elect to file civil claims for his wrongful death. Of course, legal proceedings are of little concern to a grieving family, however, such a claim will serve as a critically-needed reminder to all Georgia drivers of the perils of distracted driving. Perhaps, through this tragedy, many other young lives may be spared.
Our sincere condolences and prayers are with the family of Tony Beahringer and we offer our legal expertise, if needed. Anyone seeking legal representation or further information is encouraged to contact us at 706.494.2800.