The Millen community is mourning the loss of 51-year-old Amanda Young, who was struck and killed Friday evening, November 22, 2013.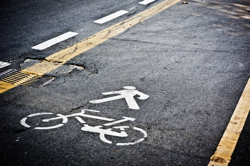 According to initial reports, Ms. Young was walking along Savannah River Parkway around 9:00pm when she was struck by an oncoming driver. Tragically, Ms. Young perished from injuries at the scene.
The driver reportedly told police she spotted Ms. Young in her headlights but couldn't stop in time, which raises questions for pedestrian rights advocates and personal injury attorneys at The Murray Law Firm:
How fast was the driver traveling at the time of the accident? Was excessive speed a factor in her inability to stop in time?
Why did the driver fail to notice Amanda Young? Was the driver texting or engaged distracted driving?
Should the driver be found at fault in this tragedy, the family of Amanda Young may elect to her civilly liable for her wrongful death. Such a substantial claim will serve as a grave reminder to other Georgia drivers of the perils of speeding and distracted driving and demand local officials re-examine pedestrian safety measures in the area. The family of Ms. Young should retain an experienced personal injury firm without delay to ensure all evidence is properly preserved and their best interests are protected. The Murray Law Firm works tirelessly to protect victims and families of tragic pedestrian accidents, such as this, and we offer our legal expertise if needed.
Our prayers are with the family of Amanda Young. Anyone seeking further information into this investigation is encouraged to contact us at 478-246-1010 or toll free at 888.842.1616.