OSHA is investigating the death of military veteran Charles Lemaster, killed in a conveyor belt accident at the Pratt Industries bio-energy plant Wednesday evening, December 4, 2013.
Initial reports suggest 31-year-old Charles Alan Lemaster, of Covington, was clearing debris below a feeder belt. His left hand and arm got caught and he was pulled into the structure. Coworkers found Mr. Lemaster unresponsive around 6:30pm and called emergency crews. Tragically, Mr. Lemaster, a military veteran and father of two, perished at the scene.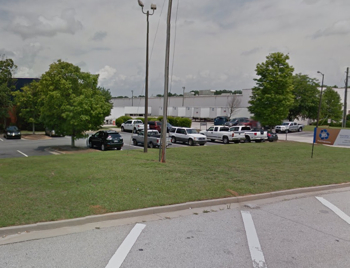 Occupational Safety and Health Administration (OSHA) inspectors have shut down the plant pending an investigation. OSHA's report on Safeguarding Conveyors, specifically points to the dangers of employee's hands becoming caught in nip points along conveyor belts, particularly when cleaning and maintaining the conveyor. As such, employers are required to provide permanent barriers and lockout/tagout controls to protect employees from harm.
Advocates for workers' rights and workers' compensation attorneys at The Murray Law Firm are now questioning whether such safety precautions were implemented for employees at the Conyers plant:
What barriers were in place to distance and protect Mr. Lemaster from nip and shear points along the wood chip conveyor? When was a safety inspection last performed on these barriers?
What emergency stops were available to Mr. Lemaster in the area he was servicing? Were emergency lockout/tagout controls available to Mr. Lemaster as defined in the OSHA conveyor belt safety guidelines?
Mr. Lemaster was found unresponsive by coworkers at 6:30pm. Was a supervisor or staff member on the floor to assist when he first became caught in the conveyor?
Mr. Lemaster worked at the plant for only one month prior to his accident. What is the plant's normal procedure for cleaning debris trapped underneath the conveyor? What safety training did he receive to protect himself from the dangers of the conveyor belt? Had Mr. Lemaster been informed of emergency lockout/tagout controls and, if not, why was he tasked with this duty prior to proper safety training?
As the details of this tragedy continue to develop, it may be discovered that Pratt Industries failed to take proper safety precautions to protect Mr. Lemaster. As such the family of Charles Lemaster should retain a law firm with experience in both workers' compensation and premises liability as soon as possible. As he was working at the time of his death, his family is almost certainly entitled to substantial workers' compensation benefits per Georgia law. Additional claims may also be filed should employer negligence have contributed to this horrific accident. Of course, compensation is of little consequence to a grieving family. However, such substantial claims will, most importantly, demand Pratt Industries and other bio-energy plants re-examine safety procedures, possibly saving hundreds of lives.
The Murray Law Firm works tirelessly to protect victims and families of catastrophic work accidents and was particularly saddened to learn of the death of a young military veteran and father. Our prayers are with the family of Charles Lemaster and we offer our legal expertise, if needed.
Anyone seeking information is encouraged to contact us at 404.842.1600 or toll free at 888.842.1616.