Friends and family are seeking answers in the robbery-homicide of a 36-year-old Kanku's Express convenience store clerk, killed late Sunday evening March 9, 2014.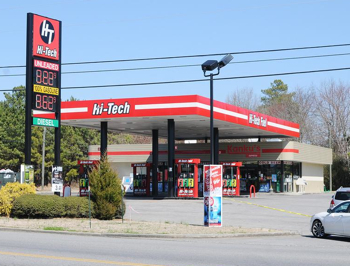 A Kanku's Express customer called 911, just before midnight Sunday evening, upon discovering the body of a cashier inside a Dalton gas station convenience store.
Whitfield County Police, believe the 36-year-old victim was stabbed during a robbery-homicide. They are now searching for the 21-year-old suspect who they believe is responsible for the violent attack. Surveillance footage shows the assailant stole cash and lottery tickets before fleeing the store on foot.
Jay Chaudhry is in disbelief over the tragic loss of his friend, who, he says, came to the United States from India "to support his family." Mr. Chaudhry is urging witnesses to come forward to bring answers, justice and closure to the victim's family back in India.
Attorneys at The Murray Law Firm are following this tragedy closely and were saddened to learn of the loss of a young man so clearly dedicated to his family. They believe, as the victim was working at the time of the assault, his family is almost certainly entitled to workers' compensation benefits per Georgia law. Such claims may be substantial and will help to provide for those he leaves behind. His family should retain an experienced workers' compensation law firm without delay to ensure their best interests are protected.
Our prayers and sincere condolences are with the victim's family. The Murray Law Firm works tirelessly to protect families who have lost loved ones in workplace tragedies, such as this, and we offer our legal expertise, if needed. Anyone seeking legal representation or further information is encouraged to contact us at 404.842.1600 or toll free at 888.842.1616.