University of Georgia police are investigating reports of a July 13 attempted kidnapping on campus, according to 11 Alive News. The 22-year-old victim was apparently "walking past the triangle parking lot near Thomas and Broad Streets on campus when a the suspect allegedly jumped out of the bushes and grabbed her from behind." The AJC reports, the woman saw "a dark-colored car with an open door and a driver nearby." Thankfully, she was able to fight off her attacker and escape.
The harrowing July 13 incident reminds students and staff to stay alert and practice personal safety measures on campus. The UGA Police Department provides campus safety tips:
Three Basic Personal Safety Rules:
DO: Stay alert, keep your mind on what's around you.
DO: Communicate the message that you're calm, confident and know where you're going. Stand tall, walk purposely and make eye contract.
DO: Trust you instincts. If something does not feel right, it probably isn't.
Safety in the Public…
When walking with one other person you reduce your chance of becoming a victim by 63%.
When walking with more then one other person you reduce your chance of becoming a victim by more than 90%.
Never walk or jog alone.
Avoid poorly lit streets, alleys, vacant lots, and parking lots.
Walk close to the curb surroundings, don't be overconfidence.
Attackers look for a passive victim, so walk with a steady pace and appear purposeful.
Safety in your Residence…
Seven hundred twenty burglaries occur every hour, one every five seconds.
In a recent year more than 6.5 million burglaries were estimated to have occurred. (One out of every twelve households.)
List only your last name and first initial on mailboxes and in the phone book.
Do not allow strangers in your residence.
Keep all entrances well illuminated.
Use good deadbolt locks and solid core doors.
Do not give personal information over the phone.
Safety in your Vehicle…
Every 33 seconds a car is stolen.
Car jacking is steadily becoming the crime of choice.
Always lock your car doors even while you are inside you vehicle.
From a distance, look around and underneath your vehicle before approaching.
Look in your back seat.
Have your keys in your hand and ready to unlock your car door.
For a complete list of campus safety tips visit the UGA-PD.
Know Your Rights
College students have a right to feel safe and secure while on campus. By law, colleges and universities are required to protect all students legally on the premises from any foreseeable harm, including sexual assaults, injuries and wrongful deaths.
We Fight for Victims of Security Negligence in Georgia…Contact us Now for a Free Consultation.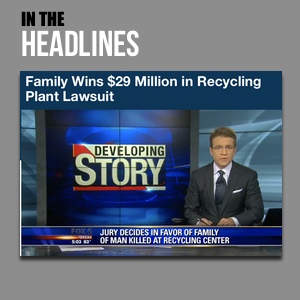 The Murray Law Firm has recovered millions of dollars for victims of unsafe properties in Georgia, and recently obtained a $29.25 million dollar verdict for one of our Clients in Fulton County State Court.
We represent our Clients on a contingency agreement, which generally means that no fees or payments are owed until and unless we recover. Anyone seeking further information or legal representation is encouraged to contact us at 888.842.1616. Consultations are free and confidential.

---
Choosing the Right Attorney
Selecting the right attorney for you or your family is highly important. You must feel confident that the attorney you hire has a complete understanding of the law applicable to your particular case, and has successful experience in handling such cases.
Important: Do not hire a lawyer who has violated the Rules of Professional Conduct!!!
You should not hire an attorney who calls you or visits you unsolicited, or anyone that contacts you directly to offer legal services. This activity is strictly prohibited by Rule 7.3 of the American Bar Association (ABA) Model Rules of Professional Conduct, which states as follows:

A LAWYER "SHALL NOT" CONTACT A PROSPECTIVE CLIENT THROUGH A "LIVE TELEPHONE" OR AN "IN-PERSON" VISIT.
– RULE 7.3, ABA MODEL RULES OF PROFESSIONAL CONDUCT.
If an attorney, or someone acting on behalf of an attorney, contacts you in this manner, that attorney is in violation of this Rule. This unethical and unprofessional activity on the part of the lawyer is good sign that you should stay away. It is imperative that you are represented by an attorney who is capable of advocating for you within the confines of the law, and an attorney who fails to abide by the Rules of Professional Conduct is probably not the best fit. In fact, any such attorney should be immediately reported to the local State Bar Association. If you have been contacted in such an unsolicited manner, contact us and we'll assist you in filing a report.


Contingency Fees Disclaimer: "Contingent attorneys' fees refers only to those fees charged by attorneys for their legal services. Such fees are not permitted in all types of cases. Court costs and other additional expenses of legal action usually must be paid by the client."