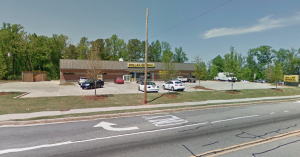 Local News
An Austell Dollar General employee was reportedly shot and injured during a robbery Monday night, October 3, 2014.
According to The Atlanta Crime Examiner, an armed assailant entered the Dollar General store at 710 Six Flags Drive around 7:00pm Monday evening. The suspect allegedly fired his gun toward an employee at the cash register and ordered him to open the safe. The gunman then reportedly fired a second round when the employee had trouble opening the safe.
Per media reports, the assailant fled the scene with the cash. The store employee was treated at Wellstar Kennetone Hospital for gunshot wounds.
Our Legal Take
As police continue their search for a suspect, advocates for workers' rights at The Murray Law Firm are following this horrific shooting closely. They believe, as the victim was working at the time of the assault, he is almost certainly entitled to substantial workers' compensation benefits per Georgia law.
Unfortunately, employers and insurance companies are often more concerned with limiting their own financial exposure and returning employees to work quickly than the long-term medical care and needs of employees. The victim should retain an experienced workers' compensation law firm without delay to handle negotiation of this complex claim and ensure their best interests are protected.
The Murray Law Firm has extensive experience in protecting victims of workplace violence and we offer our legal expertise, if needed. Anyone seeking legal representation or further information is encouraged to contact us at 404.842.1600. Consultations are free and confidential.