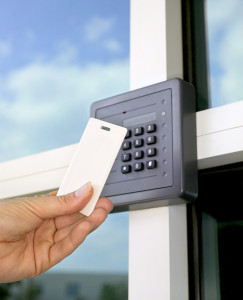 When selecting an apartment, renters often first look for location, amenities and price. However, checking apartment complex safety and security is paramount in making this important decision. High foot-traffic in apartment complexes increases the risk of intrusion and crime. As such, renters need to take particular precautions in selecting and securing their homes.
SafeWise offers an apartment security guide to help renters before and after they move in:
Before Moving In
Research Local Crime: When you think you've found your dream apartment, check local crime data in its vicinity. Make sure you know about any troubling activities in the area before committing to a lease. Talk to the local police and your future landlord and neighbors to get an honest picture of what life will be like in your new place. Websites like CrimeReports.com, CrimeMapping.com, and SpotCrime.com can give you a good idea of the local crime history in almost any community.
Test Lighting: Robbers and intruders prefer to sneak around in poorly-lit or dark areas. Therefore, when considering an apartment, check the entrances, hallways, walkways, parking areas, elevators, stairways, mail areas, and laundry rooms to make sure they have enough lighting at night. The fewer places an offender has to hide, the safer you'll be.
Observe General Upkeep: Take in the general look and feel of your new place. Broken windows, cracked drywall, or water stains could show a lack of concern from the landlord….
Check Apartment Entrances: When looking at apartments, consider the security of the building. Many times, an outside entry door will require a key, pass code, or buzz-in to access the hallways and doors of the actual apartments. This way, residents control who can approach their apartment door, reducing loitering, break-ins, and solicitors.
Try the Peephole: A peephole can keep you and your family safe by allowing you to see who's at your door before you open it. If your door does not have a peephole, inquire about having one installed before you move in. When a questionable character is at your door, a peephole will help you and your children avoid any compromising situations.
Get New Door Locks: Replacing your locks reduces the risk of unwanted persons being able to access your new place. Many landlords say they've replaced the locks, but sometimes apartment managers will just rotate the old locks between apartments, and extra keys are not always returned. When you move into new housing, you never know how many keys have gone missing or how many previous tenants may still have keys. Ask your landlord about having your locks replaced with brand new locks, not redistributed old ones. Don't risk somebody being able to return to your apartment with an old key.
Examine Window Locks: Good window locks keep intruders from gaining easy access to your residence. This is especially true for windows on the ground level, but all windows should be properly checked—you'd be surprised how determined burglars can be. Treat all windows as potential entry points, and make sure all window locks are working properly and cannot be manipulated from the outside.
Note Fire Escapes: In apartment complexes, exterior fire escapes can be lifesavers during an emergency, but their access to windows and balconies can also attract burglars. If your apartment has a fire escape, make sure it is stored properly off the ground, so intruders can't reach your apartment.
After Moving In
Buy Additional Locks: For added safety, consider installing a deadbolt and chain lock if your door doesn't already have them. A deadbolt is more secure and difficult to pick than a standard doorknob lock, because the deadbolt only opens by rotating the lock cylinder, whereas a spring bolt lock can retracted by applying force to the bolt itself. Additionally, a chain lock provides an extra layer of security when opening your door, allowing you to open your door a crack to talk to a stranger or ask for identification, before opening up completely.
Bolster Sliding Doors: Balcony doors are great for sunshine and views, but they can pose a hazard if they are not properly secured. An unsecured sliding door can provide an intruder with a relatively untraceable and quiet entrance to your place. While it's important to always lock your balcony door when it's not in use, many sliding doors have inadequate locks and come off their tracks with just a nudge. For optimal security, make sure to arm your sliding door with an inside bar lock or a pole on the track. You can also install a secondary locking mechanism with a metal pin inserted through the doorframe and into the sliding door.
Invest in Good Blinds: Good blinds may prevent robbers from looking inside your home and being tempted by all the valuables they see. Install blinds that completely block the view from outside, and make sure to close them when you go out. That way, you'll keep wandering eyes from scanning your valuables and reduce your risk of break-ins.
Use a Safe: A safe can be a last line of defense to protect your most valuable and irreplaceable possessions. Items such as jewelry, cash, firearms, and sensitive documents can be locked away in a fireproof case. Safes come in all sizes and range in price from under $100 to thousands of dollars. Find a safe that fits your budget and needs, and talk to your landlord about bolting it to a floor or wall, so a burglar can't pick it up and take it. While a safe can't guarantee the absolute protection of your property, it can be effective at hiding items from thieves who are just looking to grab valuables in plain sight and escape quickly.
Get Renters Insurance: Renters insurance will protect the value of your possessions in case they are stolen or destroyed by a disaster. Your landlord may have an insurance policy, but those generally only cover the building you live in, not your personal belongings. Many insurance companies offer policies specifically for renters that run about $20 a month and cover all your property at the full replacement cost. Renters insurance can also protect you in case of a liability lawsuit where you are deemed responsible for the damage of another tenant's property. You may think you don't own very much, but consider the cost of replacing everything you own in the event of a theft, fire, or severe weather. If you wouldn't be able to recover from the loss, then renters insurance is a good option.
Install a Security System: Renters are 85% more likely to experience a home invasion than those who own their homes, and while many security companies won't sell to renters, some will.
We Fight for Victims of Security Negligence in Georgia…Contact us Now for a Free Consultation.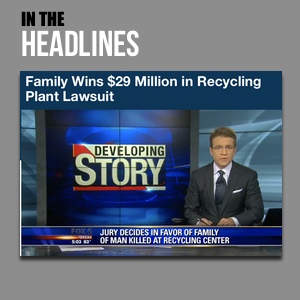 The Murray Law Firm has recovered millions of dollars for victims of unsafe properties in Georgia, and recently obtained a $29.25 million dollar verdict for one of our Clients in Fulton County State Court.
We represent our Clients on a contingency agreement, which generally means that no fees or payments are owed until and unless we recover. Anyone seeking further information or legal representation is encouraged to contact us at 888.842.1616. Consultations are free and confidential.

---
Choosing the Right Attorney
Selecting the right attorney for you or your family is highly important. You must feel confident that the attorney you hire has a complete understanding of the law applicable to your particular case, and has successful experience in handling such cases.
Important: Do not hire a lawyer who has violated the Rules of Professional Conduct!!!
You should not hire an attorney who calls you or visits you unsolicited, or anyone that contacts you directly to offer legal services. This activity is strictly prohibited by Rule 7.3 of the American Bar Association (ABA) Model Rules of Professional Conduct, which states as follows:

A LAWYER "SHALL NOT" CONTACT A PROSPECTIVE CLIENT THROUGH A "LIVE TELEPHONE" OR AN "IN-PERSON" VISIT.
– RULE 7.3, ABA MODEL RULES OF PROFESSIONAL CONDUCT.
If an attorney, or someone acting on behalf of an attorney, contacts you in this manner, that attorney is in violation of this Rule. This unethical and unprofessional activity on the part of the lawyer is good sign that you should stay away. It is imperative that you are represented by an attorney who is capable of advocating for you within the confines of the law, and an attorney who fails to abide by the Rules of Professional Conduct is probably not the best fit. In fact, any such attorney should be immediately reported to the local State Bar Association. If you have been contacted in such an unsolicited manner, contact us and we'll assist you in filing a report.


Contingency Fees Disclaimer: "Contingent attorneys' fees refers only to those fees charged by attorneys for their legal services. Such fees are not permitted in all types of cases. Court costs and other additional expenses of legal action usually must be paid by the client."