Georgia apartment residents have a right to feel safe and secure in their own homes. Yet, while home owners can implement any security precaution they deem necessary to protect themselves and their families, apartment tenants are largely at the mercy of their property owner and management company to deter crime. Security measures may include gated-entry, fencing, monitored surveillance cameras, off-duty police patrols, private security personnel, bright lighting, and background checks for both tenants and employees. Sadly, such precautions are all too often neglected to limit financial exposure. This inaction and greed can have devastating consequences.
According to The AJC, the "Brookfield Apartments on Washington Road may be one of the smaller complexes in East Point, but for three years, it had the most 9-1-1 calls….Criminal trespasses, burglary, stolen cars, shots fried, robbery. It ran the gamut," East Point City Solicitor Antavius Weems told media. "Managers rented out rooms under the table and may have participated in some of the crime, [Weems] said. Police found violent gang members and other wanted criminals living at or frequenting the apartments."  In November 2018, following "days of court testimony, three court orders, and at least tens of thousands of dollars in attorneys expenses" a judge finally ordered "the owners of East Point's Brookfield Apartments to make it a safer place to live."
Victims of East Point Apartment Assault or Injury: What Are My Legal Options for Justice and Compensation?
By law, Georgia apartment complex owners have a duty to protect tenants and guests from any foreseeable harm. Should a property owner fail in this critical responsibility, they may be held civilly liable for any injuries, sexual assaults, or wrongful deaths suffered as a consequence. Compensation may be in the tens of millions of dollars. As each case and property is unique, victims of apartment crime should speak with an experienced security negligence firm as soon as possible to ensure all evidence, such as surveillance footage or broken lighting, is preserved and their best interests are protected.
Can I Afford an Attorney?
Our Clients frequently come in concerned that they won't be able to afford legal help. We believe everyone has a right to exceptional legal service. We represent our Clients on a contingency agreement, which generally means that no fees or payments are owed until and unless we recover. This means our interests are always tied to that of our Clients. Be sure to ask any potential personal injury attorney about their fee schedule and whether they represent Clientele on a contingency basis before signing a contract.
We Fight for Victims of Apartment Security Negligence in Georgia. Contact us Now for a Free Consultation.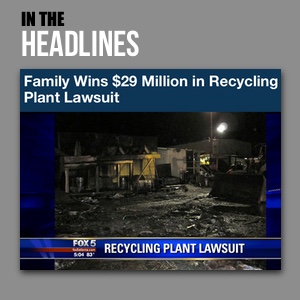 The Murray Law Firm has recovered millions of dollars for victims of unsafe properties in Georgia, and recently obtained a $29.25 million dollar verdict for one of our Clients in Fulton County State Court.
We represent our Clients on a contingency agreement, which generally means that no fees or payments are owed until and unless we recover. Anyone seeking further information or legal representation is encouraged to contact us via e-mail (click here) or by telephone at 888.842.1616. Consultations are free and confidential.

Choosing the Right Attorney
Selecting the right attorney for you or your family is highly important. You must feel confident that the attorney you hire has a complete understanding of the law applicable to your particular case, and has successful experience in handling such cases.
Important: Do not hire a lawyer who has violated the Rules of Professional Conduct!!!
You should not hire an attorney who calls you or visits you unsolicited, or anyone that contacts you directly to offer legal services. This activity is strictly prohibited by Rule 7.3 of the American Bar Association (ABA) Model Rules of Professional Conduct, which states as follows:

A LAWYER "SHALL NOT" CONTACT A PROSPECTIVE CLIENT THROUGH A "LIVE TELEPHONE" OR AN "IN-PERSON" VISIT.
– RULE 7.3, ABA MODEL RULES OF PROFESSIONAL CONDUCT.
If an attorney, or someone acting on behalf of an attorney, contacts you in this manner, that attorney is in violation of this Rule. This unethical and unprofessional activity on the part of the lawyer is good sign that you should stay away. It is imperative that you are represented by an attorney who is capable of advocating for you within the confines of the law, and an attorney who fails to abide by the Rules of Professional Conduct is probably not the best fit. In fact, any such attorney should be immediately reported to the local State Bar Association. If you have been contacted in such an unsolicited manner, contact us and we'll assist you in filing a report.


DISCLAIMERS: 
The information contained in this post is from secondary sources and may therefore contain inaccuracies. We will gladly correct or remove this post upon request. 
The material contained in this post is not intended to constitute legal advice. As each Client is unique, please contact us for a free consultation on your particular case.
"Contingent attorneys' fees" refers only to those fees charged by attorneys for their legal services. Such fees are not permitted in all types of cases. Court costs and other additional expenses of legal action usually must be paid by the client.