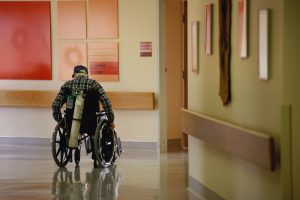 As the holiday season ushers in cooler temperatures, it is important for nursing home staff and family of nursing home residents to review fire safety plans. Reduced staff during holidays and winter fire hazards, such as space heaters, can be a deadly combination. Family members should check with nursing home administration to be sure they have an emergency preparedness and evacuation plan, particularly for residents with limited mobility.
The National Fire Protection Association (NFPA) offers a safety checklist for both family and administrators:
Families: Are Your Loved Ones Safe?

Having a loved one in a nursing home can be stressful and can often make people feel somewhat helpless….You can play a role to increase the safety of your loved one. Here are a few things to consider when either choosing or checking on someone already in a nursing home.

Is the building well maintained? Make sure that paper and other storage items do not block doors or hallways needed for escape.
Check to make sure there is an evacuation plan in place that involves all staff and is practiced regularly.
Are there safety systems in place such as alternative exits, smoke detectors, and sprinklers?
Check on the staff-to-patient ratio. How many staff per resident during the day and especially at night or on weekends and holidays? Is supervisory staff available to carryout an escape plan if there is a fire?
Are there guidelines for people who smoke such as a separate room or staff supervision?
Does nursing home management take your questions regarding safety seriously and are they forthcoming with information?

You have a right to get answers regarding the safety conditions that effect your loved one.
Nursing Home Staff: Planning and Practicing Fire Safety

It is important to realize that people living in nursing homes may not be able to evacuate because of mobility or other disabilities. Proper planning, training, and practice of all staff are essential in order to provide for the safety of residents.

Adequate planning

Every facility should have written fire procedures that are understood and practiced by all staff. Staff should be responsible for knowing and carrying out their part of the plan. That includes doctors, nursing staff, kitchen staff, maintenance, volunteers, and others.
Response procedures should be practiced regularly
There should be a clear "code word" agreed upon beforehand for the facility to alert other staff in case of fire.

Quick response

Call out the code to alert staff.
Activate the fire alarm.
Evacuate everyone in immediate danger.
Close doors to contain smoke and fire.
Once the fire is contained to the room of origin behind closed doors, never reopen the door or reenter the room to extinguish the fire.
Close all doors to patient rooms.
In evacuating, make sure no patient is left behind.
Victims of Nursing Home Safety Negligence: What Are My Legal Options for Justice and Compensation?
As each case and property is unique, victims of nursing home safety negligence and their families should speak with an experienced premises liability firm as soon as possible to ensure all evidence, such as surveillance footage or faulty wiring, is preserved and their best interests are protected.
We Fight for Victims of Property Safety Negligence in Georgia. Contact us Now for a Free Consultation.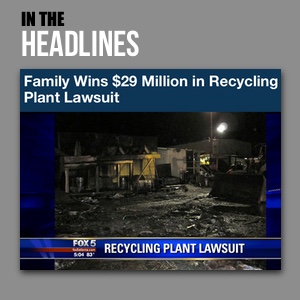 The Murray Law Firm has recovered millions of dollars for victims of unsafe properties in Georgia, and recently obtained a $29.25 million dollar verdict for one of our Clients in Fulton County State Court.
We represent our Clients on a contingency agreement, which generally means that no fees or payments are owed until and unless we recover. Anyone seeking further information or legal representation is encouraged to contact us via e-mail (click here) or by telephone at 888.842.1616. Consultations are free and confidential.

Choosing the Right Attorney
Selecting the right attorney for you or your family is highly important. You must feel confident that the attorney you hire has a complete understanding of the law applicable to your particular case, and has successful experience in handling such cases.
Important: Do not hire a lawyer who has violated the Rules of Professional Conduct!!!
You should not hire an attorney who calls you or visits you unsolicited, or anyone that contacts you directly to offer legal services. This activity is strictly prohibited by Rule 7.3 of the American Bar Association (ABA) Model Rules of Professional Conduct, which states as follows:

A LAWYER "SHALL NOT" CONTACT A PROSPECTIVE CLIENT THROUGH A "LIVE TELEPHONE" OR AN "IN-PERSON" VISIT.
– RULE 7.3, ABA MODEL RULES OF PROFESSIONAL CONDUCT.
If an attorney, or someone acting on behalf of an attorney, contacts you in this manner, that attorney is in violation of this Rule. This unethical and unprofessional activity on the part of the lawyer is good sign that you should stay away. It is imperative that you are represented by an attorney who is capable of advocating for you within the confines of the law, and an attorney who fails to abide by the Rules of Professional Conduct is probably not the best fit. In fact, any such attorney should be immediately reported to the local State Bar Association. If you have been contacted in such an unsolicited manner, contact us and we'll assist you in filing a report.


Contingency Fees Disclaimer: "Contingent attorneys' fees refers only to those fees charged by attorneys for their legal services. Such fees are not permitted in all types of cases. Court costs and other additional expenses of legal action usually must be paid by the client."