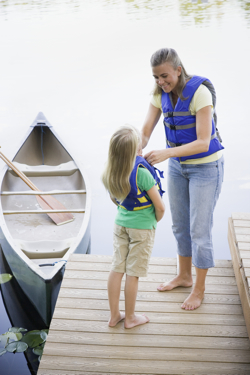 The Georgia Department of Natural Resources is preparing for a safe Fourth of July weekend on Georgia waters. Operation Dry Water is a national initiative teaming up local, state and federal law enforcement agencies to increase enforcement of Boating Under the Influence laws over Fourth of July weekend.
As many Georgia boaters and swimmers hit the waters to celebrate Fourth of July, instances boaters operating under the influence of drugs and alcohol also surge, creating a potentially fatal mix. According to the Gainesville Times, Operation Dry Water began in 2009 and has now grown to include all 56 U.S. states, trusts and territories. In 2012, 337 BUI operators were removed from the water and over 14,500 boating safety citations were issued over the 72 hour holiday weekend.
In May, Georgia implemented a new BUI law, a response to the tragic death of two young boys killed by a BUI boater on Lake Lanier. The new law lowered the legal blood alcohol limit for boaters to .08, the standard legal limit for automobile drivers. The law also included new life jacket and boater education requirements.
This Fourth of July, Georgia waters, including Lake Lanier, will be guarded by mobile intoxication units and increased safety patrols to ensure boaters and swimmers enjoy a safe holiday weekend.
Please visit the Georgia Department of Natural Resources for more information on New 2013 Boating Regulations and Operation Dry Water.
The Murray Law Firm represents many victims and families who have suffered injuries at the hands of BUI boaters. On their behalf, we ask all Georgia boaters and swimmers to please enjoy the upcoming holiday weekend and our beautiful Georgia waters safely and responsibly.