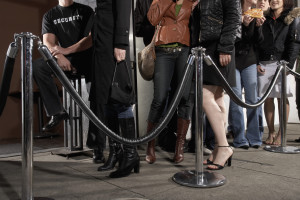 Several Atlanta LGBT nightclub owners are reevaluating security efforts to deter crime and protect patrons in the wake of the Orlando nightclub shooting.
The AJC reports, "[a]fter the deadliest American mass shooting took place in a gay nightclub in Orlando, some Atlanta clubs are taking a look at their own security efforts to ensure that patrons feel safe."
Jennifer Maguire, the co-owner of My Sister's Room, told The AJC, "I want people of all orientations to feel safe (in My Sister's Room)." The nightclub reportedly performs a "full-body pat-down," on all patrons and positions an Atlanta police officer outside the door on weekends. Security guards are apparently stationed inside.
Traxx nightclub owner, John Hagins, reportedly told The AJC, "[e]ffective immediately, security will…use hand-held wands to check for 'weapons and contraband.'" The nightclub apparently implements both security personnel and of-duty police officers "on their busiest nights, including weekends and special events."
Nightclub Patron Rights
By law, bar and nightclub owners are required to protect all guests legally on the premises from any foreseeable harm. Should the property owner or management company fail to provide adequate safety and security measures, they may be held civilly liable for any injuries or wrongful deaths which occur as a consequence.