Negligent Security? Our Legal Take: Woman Reportedly Abducted Outside Lithonia Restaurant, Assaulted
Did negligent security contribute to the reported kidnapping and sexual assault of this woman? Read Our Legal Take to find out if the victim may have a legal avenue for justice and claims for compensation.
Local News
The Atlanta Journal Constitution reports that a woman was horrifically assaulted after being abducted outside a Lithonia Bojangles restaurant Monday, September 26, 2016. The AJC reports, "a 34-year-old homeless man is accused of abducting the victim Saturday from Bojangles' Famous Chicken 'n Biscuits at 2695 Panola Road and forcing her to drive to a parking lot outside the Indian Creek MARTA Station." The assailant reportedly "brandish[ed] a knife and [told] her that if she did everything he told her to do, she would live to see her children" according to the AJC report.
Our Legal Take
Restaurant and parking lot patrons have a right to feel safe and secure while on premises of the establishment they are visiting. The Murray Law Firm questions the level of security provided in the parking lots where the crimes took place and whether this unconscionable assault may have been prevented.
What parking lot security measures, such as bright lighting, surveillance cameras and security patrols, were in place outside the restaurant to protect patrons at the time of the kidnapping and assault? 
Was the parking lot owner or management aware of any prior incidents of violence on or near the property?  If so, were additional security precautions implemented by the property owners or management to deter crime?
By law, property owners in Georgia are required to protect all those legally on the premises from any foreseeable harm.  Should the facts of this matter reveal that the parking lot owners failed to provide adequate security, the victim may elect to seek justice and pursue legal claims for her injuries and mental anguish.
Based upon its long, extensive, and successful experience in handling negligent security cases against property owners in the State of Georgia, The Murray Law Firm suggests that photographs and a thorough, unbiased inspection of the properties will need to be performed immediately, before any evidence may be repaired, damaged or destroyed.
We Fight for Victims of Property Security Negligence in Georgia…Contact us Now for a Free Consultation.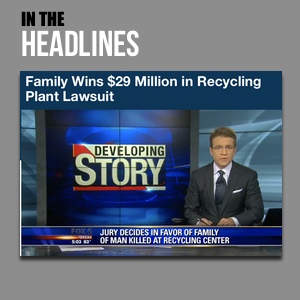 The Murray Law Firm has recovered millions of dollars for victims of unsafe properties in Georgia, and recently obtained a $29.25 million dollar verdict for one of our Georgia Clients in Fulton County State Court.
We represent our Clients on a contingency agreement, which generally means that no fees or payments are owed until and unless we recover. Anyone seeking further information or legal representation is encouraged to contact us via e-mail (click here) or by telephone at 404.842.1600. Consultations are free and confidential.