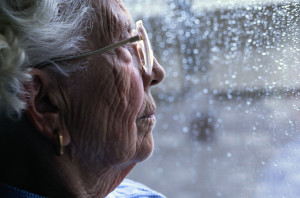 Many nursing home residents are often unable to protect themselves or evacuate in the event of an emergency. As such, it is crucial that nursing home owners and staff prepare by implementing proper fire protection measures, staff training, and emergency evacuation procedures.
The National Fire Protection Association (NFPA) outlines basic fire safety requirements, particular to nursing homes and other health care occupancies, below:
Basic NFPA Nursing Home Fire Safety Requirements
Compartmentation
Barriers, such as walls, smoke barriers, partitions, and floors, separate building spaces. These barriers delay or prevent fire and smoke from spreading from one compartment to another.
On-Site Fire Protection
Fire alarm systems – this includes means for detection of a fire, initiation of the alarm and/or suppression systems, and notification of occupants, especially the staff.
Automatic sprinkler systems – sprinkler systems are required in all new health care occupancies and many existing occupancies, especially when a facility undergoes major renovation.
Portable fire extinguishers – extinguishers must be provided in all health care occupancies and must be used only by properly trained personnel.
Exiting
Strategy – Unlike other types of occupancies, movement and evacuation of all patients is not practical and is reserved as a measure of last resort. The related exit provisions must keep this thought in mind.
Relocation – Often times, it is preferable to transport patients to a separate smoke compartment. This is referred to as horizontal relocation.
Occupant Load – the number of people anticipated to be in the building. This calculated value is used to derive the number of exits and the width of these exits.
Number and arrangement of exits-in general terms, at least two exits need to be provided from each building. In a health care occupancy, two exits are required to be provided for each floor or section of a floor. Depending on the level of compartmentation in the facility, there could be several exits, including horizontal exits, accessible from each floor.
Exit signs – signs are needed to identify exits and direct the ways to get to those exits. This includes location of such signs and how to illuminate them.
Emergency lighting – When a fire occurs in a building, visibility is one key factor that could affect how the staff react to an emergency situation and their ability to take appropriate action.
Staff Training
The action taken by staff in a health care occupancy is an integral part of the life safety features required. The proper response from staff in terms of numbers, actions, and management of the fire can readily influence the outcome of a fire.
Since health care staff is a key factor in the success of the emergency action plan, it is important to regularly evaluate their ability to perform critical functions to protect patients in place or to perform rapid relocation of those who are threatened by the fire. Emphasis must be placed on training the staff to sound an alarm, to rescue patients (as needed), and to close all doors. The Code requires eight specific actions with respect to this part of the "defend-in-place" concept.
All health care staff must be periodically instructed, through fire drills and written instructions, in the proper procedures for emergency relocation and/or evacuation.  The purpose of a fire drill is to test and evaluate the efficiency, knowledge, and response of institutional personnel in implementing the facility fire emergency plan. Its purpose is not to disturb or excite patients. Fire drills should be scheduled on a random basis to ensure that personnel in health care facilities are drilled not less than once in each 3-month period. Many health care facilities conduct fire drills without disturbing patients by choosing the location of the simulated emergency in advance and by closing the doors to patients' rooms or wards in the vicinity prior to initiation of the drill.
Furnishings & Contents
The purpose of interior finish requirements is to slow the fire spread across these surfaces to allow additional time for occupants to relocate or evacuate the building.
Interior finish – exposed surfaces of walls and ceilings within buildings.
(Visit NFPA for a complete list of health care occupancy fire safety codes and standards.)
Elderly Rights
Advocates for elderly rights and nursing home negligence attorneys at The Murray Law Firm encourage nursing home owners to implement comprehensive fire preparedness programs and training, according to NFPA codes. By implementing fire detection and protection safety measures, training nursing home staff to recognize and report fire hazards, and frequently practicing evacuation procedures, many fire-related injuries and fatalities may be prevented.
By law, property owners and managers are required to protect residents legally on the premises from any foreseeable harm. This responsibility is paramount when overseeing the health and care of elderly and/or disabled residents who may not be able to care for themselves. Should a nursing home owner or manager fail in this duty, the victim and their family may elect to hold the facility civilly liable for any injuries or wrongful deaths, which occur as a consequence.
We've Recovered Millions for Victims of Georgia Property Negligence…Contact us Now for a Free Consultation.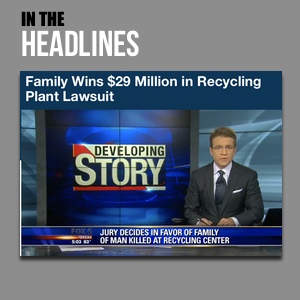 The Murray Law Firm has recovered millions of dollars for victims of property negligence in Georgia, and recently obtained a $29.25 million dollar verdict for one of our Clients in Fulton County State Court.
We represent our Clients on a contingency agreement, which generally means that no fees or payments are owed until and unless we recover. Anyone seeking further information or legal representation is encouraged to contact us via e-mail (click here) or by telephone at 888.842.1616. Consultations are free and confidential.

---
Choosing the Right Attorney
Selecting the right attorney for you or your family is highly important. You must feel confident that the attorney you hire has a complete understanding of the law applicable to your particular case, and has successful experience in handling such cases.
Important: Do not hire a lawyer who has violated the Rules of Professional Conduct!!!
You should not hire an attorney who calls you or visits you unsolicited, or anyone that contacts you directly to offer legal services. This activity is strictly prohibited by Rule 7.3 of the American Bar Association (ABA) Model Rules of Professional Conduct, which states as follows:

A LAWYER "SHALL NOT" CONTACT A PROSPECTIVE CLIENT THROUGH A "LIVE TELEPHONE" OR AN "IN-PERSON" VISIT.
– RULE 7.3, ABA MODEL RULES OF PROFESSIONAL CONDUCT.
If an attorney, or someone acting on behalf of an attorney, contacts you in this manner, that attorney is in violation of this Rule. This unethical and unprofessional activity on the part of the lawyer is good sign that you should stay away. It is imperative that you are represented by an attorney who is capable of advocating for you within the confines of the law, and an attorney who fails to abide by the Rules of Professional Conduct is probably not the best fit. In fact, any such attorney should be immediately reported to the local State Bar Association. If you have been contacted in such an unsolicited manner, contact us and we'll assist you in filing a report.

Contingency Fees Disclaimer: "Contingent attorneys' fees refers only to those fees charged by attorneys for their legal services. Such fees are not permitted in all types of cases. Court costs and other additional expenses of legal action usually must be paid by the client."