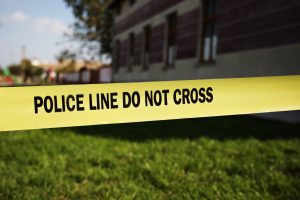 Georgia apartment residents have a right to protect their families and feel safe and secure in their homes. By law, Georgia apartment owners have a responsibility to protect their residents from violent crime, sexual assault, and foreseeable harm. The Gwinnett County Police Department offers apartment complex owners a unique three-part training program to reduce crime and protect tenants.
Gwinnett County Crime Free Multi-Housing Program
"The Crime Free Multi-Housing Program is a partnership among property owners/managers, residents, and law enforcement personnel in an effort to eliminate crime in multi-family properties….The Gwinnett County Police Department implemented the CFMH Program in 2012 with the goal of reducing the number of violent crimes and police calls-for-service in apartment properties….This program is solution-oriented and designed to be easy, yet very effective in reducing the incidence of crime on rental property. The program uses a three-part approach, which ensures the crime prevention goal while maintaining a tenant-friendly approach….
After a property is fully certified, apartment management must host one safety-related crime prevention meeting with the residents per year to maintain their active membership in the Crime Free Multi-Housing program. They are then issued a gold certificate, which expires 18 months after the crime prevention meeting."
Victims of Apartment Assault or Injury: What Are My Legal Options for Justice and Compensation?
As each case and property is unique, victims of apartment crime should speak with an experienced security negligence firm as soon as possible to ensure all evidence, such as surveillance footage or broken lighting, is preserved and their best interests are protected.