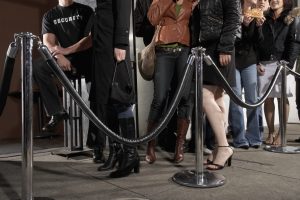 Georgia bar and nightclub owners have a responsibility to protect their patrons from violent crime, sexual assault, and foreseeable harm. Nightclub and bar parking lots are often targets for such criminal activity due to late hours, (frequently) impaired patrons and dark hiding places. However, all too often, outdoor security measures are overlooked.
In 2016, five bystanders were shot when gunfire broke out in the parking lot of Club Crucial in Atlanta. The AJC reports, the "incident began when two groups of people got into a dispute inside the club and were asked to leave. They complied, and shortly after, gunfire erupted in the club's parking lot."
The horrific incident serves as a grave reminder that bar and nightclub owners need to provide a safe and secure parking lot for patrons entering and exiting their establishment. Parking lot security measures may include bright lighting, security patrols, off-duty police officers, and surveillance cameras. Further, staff should be properly trained to de-escalate disputes inside and outside the property, making efforts to call police and safely and separately remove all those involved from the premises prior to an escalation to violence.
Victims of Nightclub Assault or Injury: What Are My Legal Options for Justice and Compensation?
As each case and property is unique, victims of bar and nightclub crime should speak with an experienced security negligence firm as soon as possible to ensure all evidence, such as surveillance footage or broken lighting, is preserved and their best interests are protected.