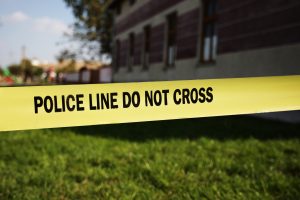 Parking Garage Robbery: Grave Warning for Atlanta Apartment Owners and Residents

Local News
A woman was reportedly robbed and carjacked at gunpoint outside of her Buckhead apartment home Thursday, October 20, 2016.
According to The Buckhead Patch, the victim pulled into a parking space on the third level of her apartment garage shortly after midnight Thursday morning. A vehicle with four armed men apparently pulled up next to her.
"[T]he men stole her purse, wallet and jewelry, and drove off with her car," The Buckhead Patch reports.
Thankfully, it appears the victim was physically unharmed during the robbery. However, the frightening ordeal serves as a grave warning to Atlanta-area apartment residents and apartment complex owners.
Our Legal Take
Apartment residents and guests have a right to feel safe and secure while on the premises. The Murray Law Firm questions the level of security provided to those at the apartment complex and whether this incident may have been prevented.
How did the vehicle and gunmen gain entry to the property?
What security measures and access-controls, such as gated-entry, surveillance cameras and security patrols, were in place and working at the time of the armed robbery?
The potentially fatal incident is an opportunity for all Atlanta-area apartment complexes to review security measures and to liaise with their local police departments to protect residents and deter crime.