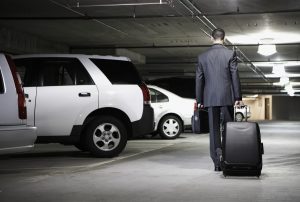 Parking facilities present inherent security challenges as they frequently occupy a large space with low levels of activity and numerous hiding places for would-be attackers. While Georgia parking facility owners are required by law to protect patrons from any foreseeable harm, the Savannah Police Department urges patrons to take security precautions of their own:
SPD Parking Lot Safety Tips for Patrons
Always lock the car and roll up the windows all the way. If you have any valuables or packages, lock them in the trunk.
If you're staying late, park the car near an exit or the attendant — not in an area that will be empty and remote when you leave.
As you approach the car, have your keys ready and check the seats before getting in.
You might also ask the security guard or a co-worker to escort you to your car.
By taking a common sense attitude towards one's security, owners and users can both greatly increase the safety of the parking lot.
Victims of Georgia Parking Facility Violence: Know Your Rights
Parking lot and parking garage patrons have a right to feel safe and secure while on the premises of the establishment they are visiting. By Georgia law, property owners are required to protect all patrons legally on the premises from any foreseeable harm. For example, should a parking garage owner have knowledge of prior violence on or near property, they have a responsibility to implement additional security precautions to protect patrons and deter such crime. Should a parking facility owner fail in this critical responsibility, they may be held civilly liable for any injuries or wrongful deaths which occur as a consequence.
Can I Afford an Attorney?
Our Clients frequently come in concerned that they won't be able to afford legal help. We believe everyone has a right to exceptional legal service. We represent our Clients on a contingency agreement, which generally means that no fees or payments are owed until and unless we recover. This means our interests are always tied to that of our Clients. Be sure to ask any potential personal injury attorney about their fee schedule and whether they represent Clientele on a contingency basis before signing a contract.